Why South Texas College?
High Quality at an Affordable Price
Get the same quality education at a fraction of the cost!
High Quality
Our faculty members strive to provide the highest quality instruction for their students - whether training for emerging instructional technology or learning new ways to enhance student engagement.
Our instructors guide, advise, motivate and enhance student learning. They truly have a passion for their discipline and demonstrate compassion and patience for their students.
Affordability
Along with our emphasis on quality, we offer affordable tuition rates to help you graduate debt-free. See for yourself by visiting our Tuitions & Fees page.
To give everyone access to an outstanding education regardless of income, we're ready to help with Financial Aid and a range of Installment Plans and Emergency Loans.
Attention Parents
Consider this...
Choosing a college or university is one of the biggest decisions that your maturing child will face. As a parent, there are a few things you can do to ease this decision process and help your child find the institution of higher learning that is right for them.
Save Money on Tuition
The cost of attending public and private universities has been rising steadily the last few years, leaving many with a large amount of debt to pay off after graduation. One solution would be to attend a community college to save on tuition for the first couple years. This can dramatically reduce the amount to student loans to pay for classes. Take a look at our tuition and fees.
Complete the Basics
Most core curriculum courses in the State of Texas are transferrable to any public college and university. This means that the core courses taken at South Texas College will transfer to any Texas public institution. View our Transferable Courses at tccns.org.
Time to Decide on a Major
Many high school graduates haven't yet picked a career path. When starting out at college, it's important explore the possibilities while classes are cheaper.
Living Close to Home
One money-saving solution is to live at home and commute to school. While not all college students live at home, you can save thousands of dollars in the long run. Costs for Room & Board are a large part of student debt, which can account for almost half of expenses.
Enrollment Options

Dual Credit
Our Dual Credit program makes the transition from high school to college easier than ever before. By taking part in the program, your high school student can take academic or technical college courses that will get them closer to a diploma while jumpstarting their journey to a postsecondary degree from South Texas College. Since tuition is waived for Dual Credit courses taken in high school, you can potentially save hundreds to thousands of dollars in tuition and other educational expenses during your student's college career!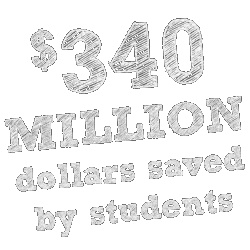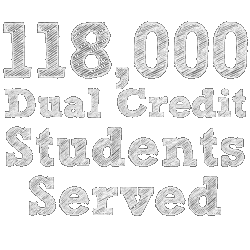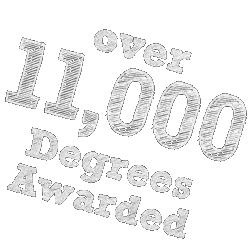 Students Say...

The Dual Credit Academies helped me grow as an individual. It gave me a clear perspective on what to expect after college, at a university. It was one of the best decisions I could have made.

Parents Say...

It saved us and her a lot of money in the long run. I am grateful that my daughter got the opportunity to become something greater than she expected. The Dual Credit Academies helped her find her passion in engineering.

Dual Credit / Early College High School
Participating Districts
Athenaeum - Pharr Oratory
Donna ISD
Edcouch - Elsa ISD
Edinburg CISD
Hidalgo ISD
Juan Diego Academy
La Joya ISD
La Villa ISD
McAllen ISD
Mercedes ISD
Mid Valley Academy
Mission CISD
Monte Alto ISD
Premier Charter
Progreso ISD
PSJA ISD
Rio Grande City ISD
Roma ISD
Sharyland ISD
South Texas ISD
Valley View ISD
Vanguard Academy
Weslaco ISD
Our Campuses
Ride the JagExpress
JagExpress
Need a Ride? Consider JagExpress!
Whether you're heading to class at the Tech Campus or taking advantage of our Park & Ride feature, you can count on JagExpress to get you where you need to be.
We offer convenient routes between each of our five campuses along with many points in between. Using JagExpress is fast, easy and free to the public!
Connect With Us
Your Future is in the Making at South Texas College
Get Answers:
800-742-7822